Donkeys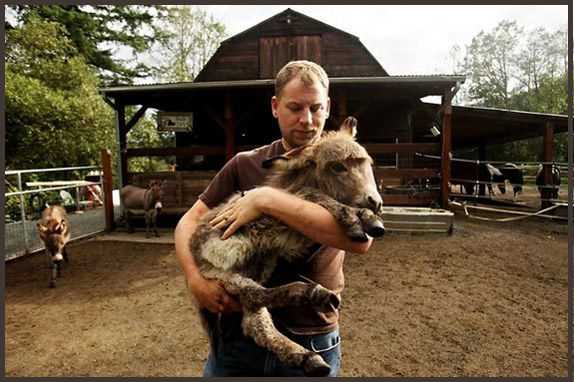 We invite you to visit our farm or to call us for information. We have miniature donkey foals born throughout the year. Our Jennies (mom) and Jack (dad) are 31 to 33 inches tall. We focus on giving our donkeys love and attention throughout each day. We have 6 breeding Jennies and one Jack with reasonable stud fees. All of our little ones are loyal, loving and enjoy people. Delivery is available. Thanks for your interest and hope to hear from you.
The foals have exceptional coloring beyond grey: Light red and roaning on face and ears, color buttons, anklets, dark ventral stripe, faint zippers, visible stripe and vertebral stripe, possible light brown, light red, light roaning in coat, hair whorls. The foals are starting to show the same characteristics as their parents.
Registered Versus Non-Registered
They should be registered so that you know the following:
Age
Blood Lines (The Generations of Registration)
No Inbreeding
To Show
To Breed
For Resale
To Maintain Quality
Breeder and Address
Registered high and color

Registering a donkey guarantees that you know exactly what you are buying. If you buy a non-registered one there is no proof of age and inbreeding. In addition your options for resale, breeding, and to show will be limited.
Buying a registered donkey is priceless in your decision-making process.