Objectives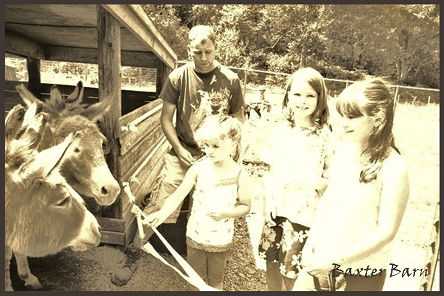 A unique opportunity for the public to experience history, conservation, sustainability, community and a real live working farm.
Baxter Barn shares our success with local organizations that promote land owner techniques. We are so grateful for what we have been able to do through King County. We wish for others to be aware of the services that the county offers landowners, and to see the potential in their property that we were able to see in ours.
Baxter Barn brings people to the farm to promote education through fun. We want to inspire others to get involved in the history of the area, and to understand the ways that we as a community can create a healthier, more cost efficient environment in today's economy.
There are many benefits of going green. "Going green" in our terms, means conserving water and energy, and reusing the natural resources provided by nature. Doing these things helps the environment and saves time and money. It is a win-win situation for the farm and our family, and the environment. At Baxter Barn, we have used these strategies throughout the farm to create a more efficient and environmentally friendly location.
Going Green can also be done with healthy feed which leads to healthy animals. Baxter Barn Quality Feed contains; enzymes, Mos product, Toxin Binder, Chelated Trace Minerals, Selenium Yeast, Zinc, Biotin, and Essential oils. More information can be found on our Feed and Farm Supplies.
All products are available at Baxter Barn.
Limited products are available online and at Portage Bay Grange