Transition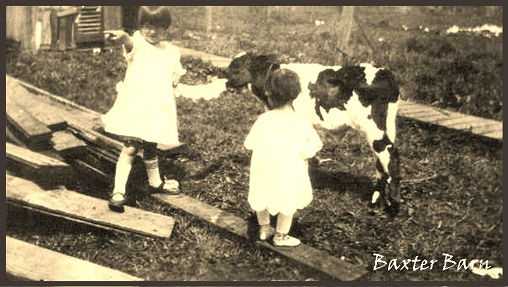 Can my property have animals? Before purchasing the farm property we went to the County to see if the property could feasibly sustain animals. They said yes, but that we had to set our agricultural practices at least 165 feet from the creek. Due to the size and shape of the property, this buffer setback did not leave much room in which to work. We thought this meant we would not be able to have animals on the property.
Stream Restoration: King Conservation District removes blackberries and other invasive species, and replants with native plants. They lay down cardboard and mulch to prevent weeds from coming up. They maintain this installation for three years, coming out one day a year to dig out invasive weeds that have emerged. After three years the majority of the weeds are gone and the native plants have a good three years to spread and become healthy. The native plants are stronger, healthier, with little or no disease which cuts the time and money to maintain the land
Cost Share: The farm plan provided cost share money for: buffer/cross fencing, confinement areas, animal trails, manure bins, pasture seeding, gutters, and downspouts,
Roof Runoff: Rain water fills all our water troughs and rain barrels store water for our animals. The Baxter barn saves about 300 gallons of water per month using rain water. We also use that water to rinse or clean items at the barn. This saves money but it also saves time since we do not have to fill the troughs and containers.
Wildlife: Baxter Barn introduced additional native plants that offer a variety of natural food sources to wildlife in different seasons, as well as provide protective cover. With the stream onsite, water is available year round for wildlife. Snags, logs, brush and rock piles, leaf litter, and bird, bat and bee boxes provide nesting sites and shelter for birds, insects, mammals, reptiles and amphibians.
Barn Restoration: Using recycled wood found on Craigslist and from neighbors we were able to save the barn and restore it close to its original condition. We wanted recognition for the Baxters, the original settlers of 1875. It's now listed as Baxter Barn in the Heritage Barn Restoration.
The Farm Preservation: We enrolled the Baxter's/Ambold's original homestead into the PBRS historical farming category with eight neighbors, all part of the original 200 acres. This category will preserve this areas farming for the future.
Salmon-Safe works with farmers to encourage the adoption of ecologically sustainable agricultural practices that protect water quality and native salmon. Operations endorsed by our independent professional certifiers are promoted with the Salmon-Safe label. You can find the Salmon Safe label on Baxter Barn's products.
The Salmon-Safe farm certification program is focused on management practices in six primary areas: riparian area management, water use management, erosion and sediment control, integrated pest management, animal management, and biodiversity conservation. Salmon Safe standards were developed over a two-year period with biologists, agronomists, and farmers, and have been tested in the field at more than 300 farms in Oregon, Washington, California, and Idaho across a variety of crops.
The King Conservation District is a non-regulatory agency who works with rural and urban land owners to implement best management and conservation practices.
The Baxter Farm is a recipient of the Conservation Farm of Merit Award.
The Conservation Farm of Merit program recognizes farm operations that have:
Fully implemented recommended conservation management practices
Are actively managing their property for conservation goals
These farms are the conservation leaders in the community. Over the last decade, approximately 100 farms have been recognized as Conservation Farms of Merit. This program is a joint effort of King Conservation District, Washington State University Extension- King County, King County Agriculture Commission and the Natural Resources Conservation Service (USDA).
This is an outstanding video that demonstrates the local power of a conservation district.